Photo identification to verify age may be requested at the venue
Girl With A Pearl Earring (12A)
2003 | Girl with a Pearl Earring | Rating 12A.
Director: Peter Webber
Script: Olivia Hetreed
Produced by: Mark Paterson, Anand Tucker.
Starring: Scarlett Johansson, Colin Firth, Tom Wilkinson
Genre: Biography Drama Romance
This is a quiet movie, shaken from time to time by ripples of emotional turbulence far beneath the surface. It is about things not said, opportunities not taken, potentials not realized, lips unkissed. All of these elements are guessed at by the filmmakers as they regard a painting made in about 1665 by Johannes Vermeer. The painting shows a young woman regarding us over her left shoulder. Her red lips are slightly parted. Is she smiling? She wears a pearl earring. The painting has become as intriguing in its modest way as the Mona Lisa. The girl's face turned toward us from centuries ago demands that we ask, who was she? What was the thinking? What was the artist thinking about her?
We are thrilled to welcome Olivia Hetreed (Screenwriter) and Andy Paterson (Producer) to this event . They will introduce Girl With A Pearl Earring and take part in a Q&A after the screening.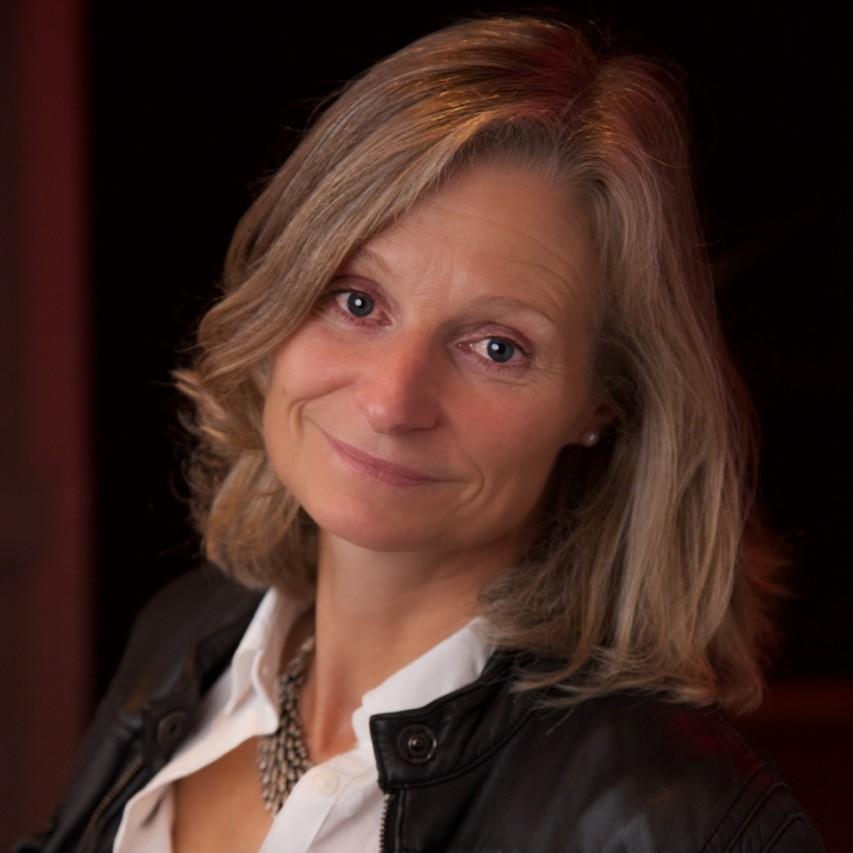 Olivia Hetreed is a British screenwriter, whose work includes the multi-award winning, BAFTA and Oscar nominated Girl with a Pearl Earring, starring Colin Firth and Scarlett Johansson, and the award-winning, critically-acclaimed radical adaptation of Wuthering Heights directed by Andrea Arnold.
Olivia's international film projects include Bosnia's first animated feature, Birds Like Us, voiced by Jeremy Irons and Alicia Vikander, Finding Altamira, starring Antonio Banderas and The Journey, Iraq's Oscar entry this year. She has worked extensively in TV drama (including The Canterbury Tales, The Treasure Seekers, Roman Mysteries) and has a number of projects in current development in the UK and US. Sympathetic Ink, her company with producer Andy Paterson, develops and produces her work and others, including Danis Tanovic's Tigers.
Olivia is President of the Writers' Guild of Great Britain, which represents over 2,000 professional fiction writers. She is an experienced mentor of new writing talent, working with Arvon Foundation, the London Screenwriting Festival, Sarajevo Talent Campus, and several film schools. She was also selected for the prestigious NFTS/Disney Diverse Directors Workshop.
Olivia currently has several film projects in development and is also developing TV projects Hackabout with Sony and Song Of The Sun God with Synchronicity Films. (Curtis Brown)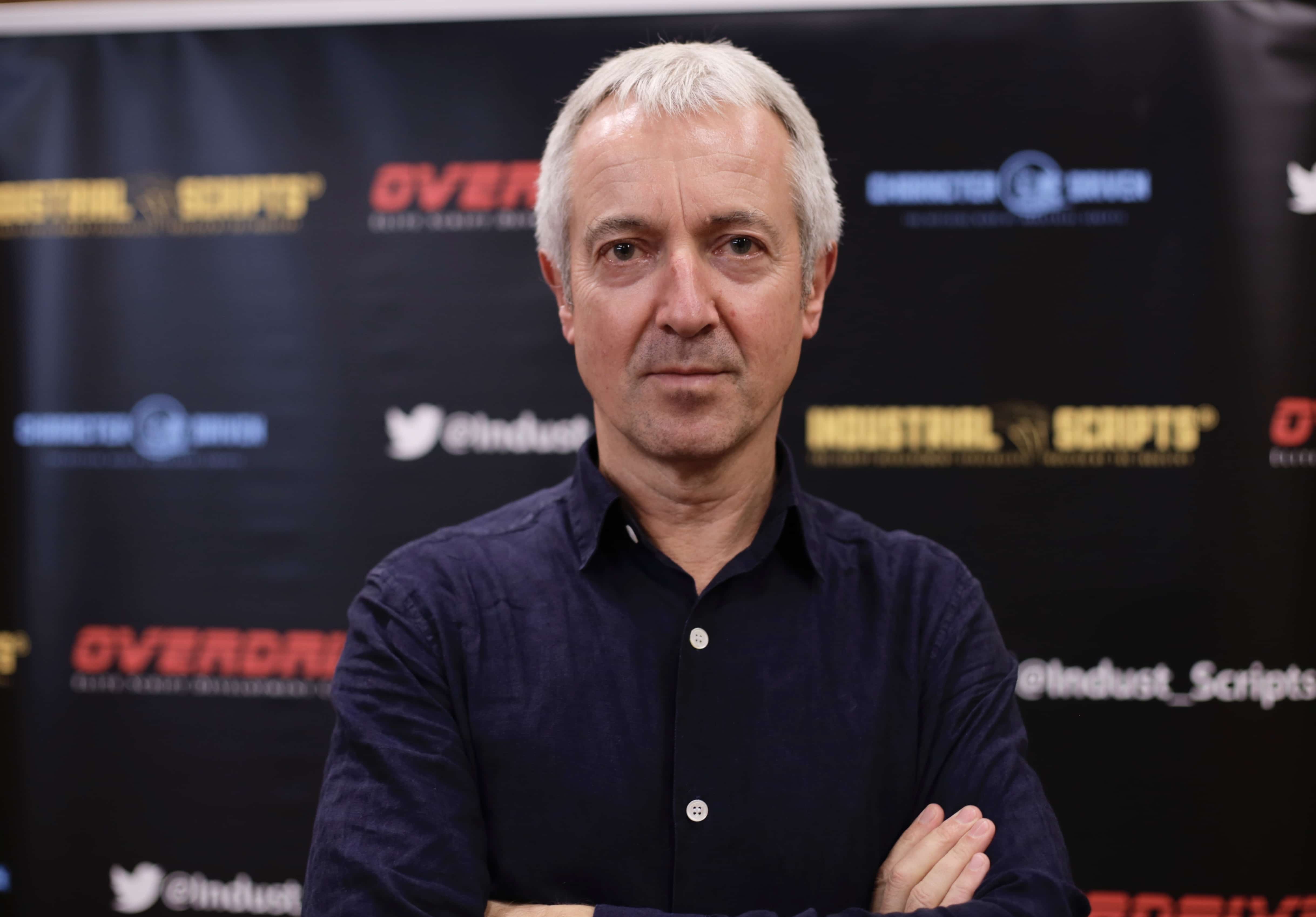 Andy Paterson is a British producer best known for period pieces RESTORATION and GIRL WITH A PEARL EARRING, Bobby Darin 
biopic
 BEYOND THE SEA, terrorism drama INCENDIARY, and THE RAILWAY MAN, which is based on a true story about the complex trauma of war.
When you're choosing projects, do you pay attention to what's in the zeitgeist? Or is it much more instinctive than that? 
It's always hard to know. Inevitably, you have to find reasons why something is relevant and why an audience is going to want to see it. Sometimes you're looking at different kinds of audiences.
When I was talking to Zygi [Kamasa] at Lionsgate UK about THE RAILWAY MAN, when he was bidding for the UK rights, I told him he had to persuade me.
He was so clear about why this story would appeal to a particular demographic, why Colin Firth was the right person to appear in the role, and the number he thought he could do with it in the UK. He knew what he could do with it.
When you're starting out, you're just desperate to get a film made. When you've had a few films that didn't really perform, you really don't want to go through it all and then have another that doesn't perform.
So you're looking at what the audience might be and why they might want to watch it. Sometimes, if it's something they don't yet know they want, you have to feel out the way to do that. And obviously, you make costly mistakes all the time.
You've been in the industry for a long time. How have you seen it change? 
It's difficult to imagine that I've been doing it so long, because it feels like it all happened the other day. We've been through so many different technologies, so many different ways of doing things, but I don't think it's so different now in terms of making people want to watch a story.
Long ago, we made our first student movie. We were lucky enough to have John Schlesinger, who was a friend of a friend, come along to talk to us. He said there's only really one thing you need to know – there's only one camera. You can work everything else out from there. And we did.
We watched movies and planned out where the camera was, the technicalities of it. What's hardest, and what drives me, is what is it about the story that makes the audience desperate to know what happens next?
How do you get the energy into the story?
For example, when I was sitting at Telluride watching an audience watch GIRL WITH A PEARL EARRING for the first time. In the last 20 minutes of that movie, the American audience barely breathed.
That's when you know something is going to work. They have to know what's going to happen, and they will not move until it's played out.
Often when you read scripts, you feel like that maybe isn't as obvious as it sounds. I sometimes wonder if people realise that is the most important thing.
It's the feeling of sitting in a movie audience and wanting to be there, as opposed to thinking, "I know where this is going. I know what that next line is going to be."
It's dramatic tension. That hasn't changed, and that's what you want to find. (The Insider Interviews).
Additional information
| | |
| --- | --- |
| Location | Studland Village Hall |
| Genre | DRAMA |